2. 2002 Arctic Cat Pantera 800efi Registration 4607FD color purple. Studded track, gas tank bag, tools, tape 2 way radio black with wiring Hot Dogger on muffler.
Enter supporting content here
3. 2000 Yamaha Phazer 500cc Registration 6525FK color white (note the picture is of a red model) Blue Fleece hat and Blue hair brush in rear compartment 3 Small scratches in hood left side above reflector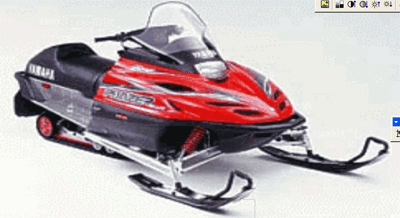 4. 2002 Arctic Cat Z570 Registration 46003FD color purple Eddie the Eagle and Kenevil decals on hood Studded track Hot Dogger on muffler.
5. Classic Trailer Navigator Series black in color with Chrome wheels NY registration AH37475